What is Clubhouse and why is it important?
This Invite-Only App Is Giving People Serious FOMO! It is only available on iOS, so if you are an Android user you simply don't have access, yet. Secondly, you can't just sign up! Like those exclusive members-only clubs, you have to be invited in. This is making some people get a lot of FOMO.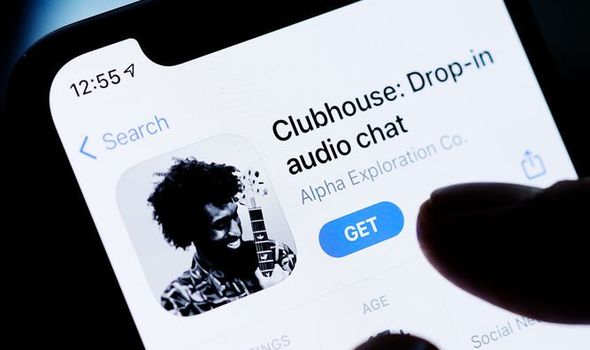 Clubhouse was launched last year, it's the brainchild of ex-Google employee Rohan Seth and Silicon Valley entrepreneur Paul Davidson. The system allows the gathering of people from all over the world, and anyone can start a topic of discussion, at the moment, there are no limitations. In theory, absolutely any community can host a conversation.
How does Clubhouse work?
Clubhouse is a free to use drop-in audio chat environment. There is no texting, no video and no sharing of files. Instead, it's real-time audio! You might say, but I can organise an online call but it is quite different. Depending on who is hosting the conversation and who they invite in, you may have 10 people through to hundreds of people who don't know each other but are interested in that topic of conversation.
You're then able to connect with people with similar interests allowing you to build your own community that should keep you up to date about discussions that interest you (and your followers).
How do you get on Clubhouse?
At the moment, you can only get the app on iOS from the Apple App store, sorry Android users but the Android app isn't available at the time of writing. So, if you are on iOS and you have downloaded the app, then you can only get in if someone invites you in. I downloaded the app, signed up and reserved my user name (YouYaa) and within 4 minutes someone I knew who was already on Clubhouse bumped me to the front of the list and I was in, I didn't even ask him! I had to go on to WhatsApp to thank him.
What is good about Clubhouse?
Simply put, it is an amazing place to network. So far, there is limited reach as it is only on iOS and invite-only. Which means, there is a small number of people on there (2 million at last count). This means, the opportunity to connect with a small, tight group of people is currently up for the taking and you really can make some great, intimate connections that you can't really do on other social platforms because the personal touch (in this case, real-time, live voice chats) isn't there.
The group has some big names on there, celebs as well as big business people which is tipping the demand to outstrip supply.
Soon, it will open up to the entire world, iOS and Android with mass signups. It will change the intimacy element as well as how many rooms there are, will this be good or bad? Only time will tell.
If you have more questions about Clubhouse or any other social media topic, follow us on LinkedIn and send us a message where we will be more than happy to help out!