Whatsapp Vs Signal and Telegram
As you all know, recently WhatsApp updated their privacy policy and then did a little backtrack after millions of people left their platform flooding the signup servers on Signal and Telegram.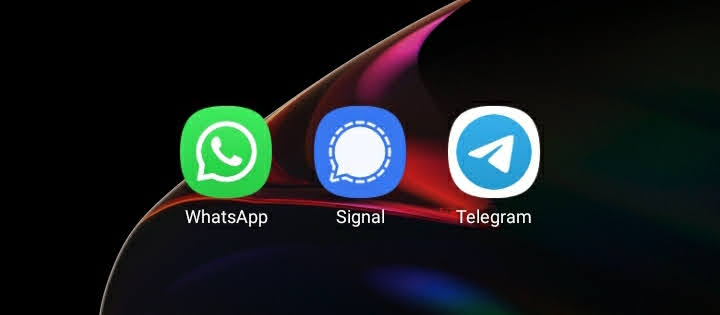 Last week, Signal saw 7.5 million downloads, a 4,200% spike since the previous week. Signal was at the top of both Google and Apple's app stores for the most number of downloads last week. Telegram also enjoyed people migrating over to its platform, it gained 9 million new users last week, up 91% from the previous week, and was also at the top of Google and Apple's app stores.
Does it matter to WhatsApp though? If 16 million (and more since) users left its platform of over 2 billion users, I would say probably not. Let's say, half a billion users left and NEVER used WhatApp again, yeah, it would impact their plans but, even then, they would have 1.5 billion users left to play with. Being able to monetise 1.5 billion peoples data is a substantial revenue stream and let's face it, that is the real issue here. A company using your data to profit at a level that 99.9% of the planet can only dream about, it's just not fair, right?
What did WhatsApp change and why?
On 6th January, WhatsApp announced that WhatsApp users would have to agree to let Facebook and its subsidiaries collect WhatsApp data including users' phone numbers, contacts' phone numbers, locations, and more.
If users didn't agree by February 8, they will lose access to their WhatsApp account.
In an interesting move, WhatsApp then made a second announcement delaying the privacy policy update to 15 May 2021 and explained the delay was due to the "confusion" and "misinformation" surrounding the new policy. It said the new policy update only includes new options for people to manage their business on WhatsApp and "does not expand our ability to share data with Facebook."
I'm not surprised given the beating the brand took and some very high profile people jumped on the trend to announce their support of Signal as their preferred chat app because of the privacy policy change. Maybe WhatsApp does care about the 16+ million users after all.
WhatsApp for your business
I use WhatsApp for my business. I have links on my site and all over my social media asking people to message me on there rather than sending me an email or calling me as it's just so easy to get that instant conversation going.
According to a WhatsApp representative who told Ars Technica the policy change was to also allow businesses to store WhatsApp chats using the Facebook infrastructure. Is this something that is needed? I don't know yet and if it is something that businesses start using we will have to wait and see.
Personally, I use WhatsApp all the time. It is easily my most used app and I use it to stay in touch with friends and family all over the world. So did I accept the new T&Cs? I did because most people I know are not on Signal or Telegram even though I have had accounts on those platforms for a long time.
Today, 22 Jan 2021, the people I chat to most are still not on Signal or Telegram and the ones that are, they are still pulled back on to WhatsApp due to the sheer number of people that are baked into the WhatsApp world. Maybe, we are ultimately destined to stay on WhatsApp despite the new rules?
Signal and Telegram, should you use them?
The most important factor is, are the people that you chat to on a daily basis on Signal or Telegram? If not, then you need to convince them to move over and chat to you on there rather than WhatsApp. Not the easiest of things to achieve.
From a privacy perspective, which is where the debate is raging, the comparison is quite simple as the table below shows what data is collected by the three different platforms:
WhatsApp
Data linked to you:

Device ID
Advertising Data
Coarse Location
Email Address
Phone Number
Other User Content
User ID
Product Interaction
Crash Data
Other User Content
Payment Info
Purchase History
Contacts
Customer Support
Performance Data
Other Diagnostic Data

Free, ads, premium versions available, funded by Facebook
Not open-source, except for encryption
Encryption: Signal Protocol
Signal
Telegram
How this data is used I am not going to discuss this, however, it is quite clear which platform is collecting and I'm sure, they will do something with it so you can decide what to do next.